Four new 9 pound bags of Almost Invisible Cat Litter (36 pounds) shipped to your door.
Performance: With only 1" of material in your litter tray, you will no longer smell you cat box for 22 – 30 days. REALLY! You will smell ABSOLUTELY NOTHING when using Almost Invisible Cat Litter and that is not an exaggeration. Urine odor is neutralized within 30 seconds of contact with Almost Invisible Cat Litter. Solids are dried out very quickly and will not smell even if not fully buried.

Minimally Tracking: Almost Invisible Cat Litter does not stick to paws or fur, even with long haired cats. Each particle has an irregular cut which prevents particles that leave the box from rolling. All in all, it is as non-tracking as it gets.

Virtually No Dust: When pouring out the bag, there will be a puff of dust. After that, there is no dust. You will not see dust when the cat is scratching or you are cleaning. Additionally, you will never, ever see a footprint in your home again. This highly inert material is great for people with allergies, health issues and dust-aversions.

Simple and Time Saving Maintenance: Just scoop the solids and thoroughly stir the litter tray at least once per day. When the litter gets saturated, responsibly discard the entire contents of the tray, clean and spray the tray with Anti-Icky-Poo, and reload the tray. Its easy and takes only a few seconds. Almost Invisible Cat Litter is easily removed from the bottom of the tray with virtually no effort. You will never need to scrape again. For maximum efficiency, we recommend using The Almost Invisible Speed Scoop.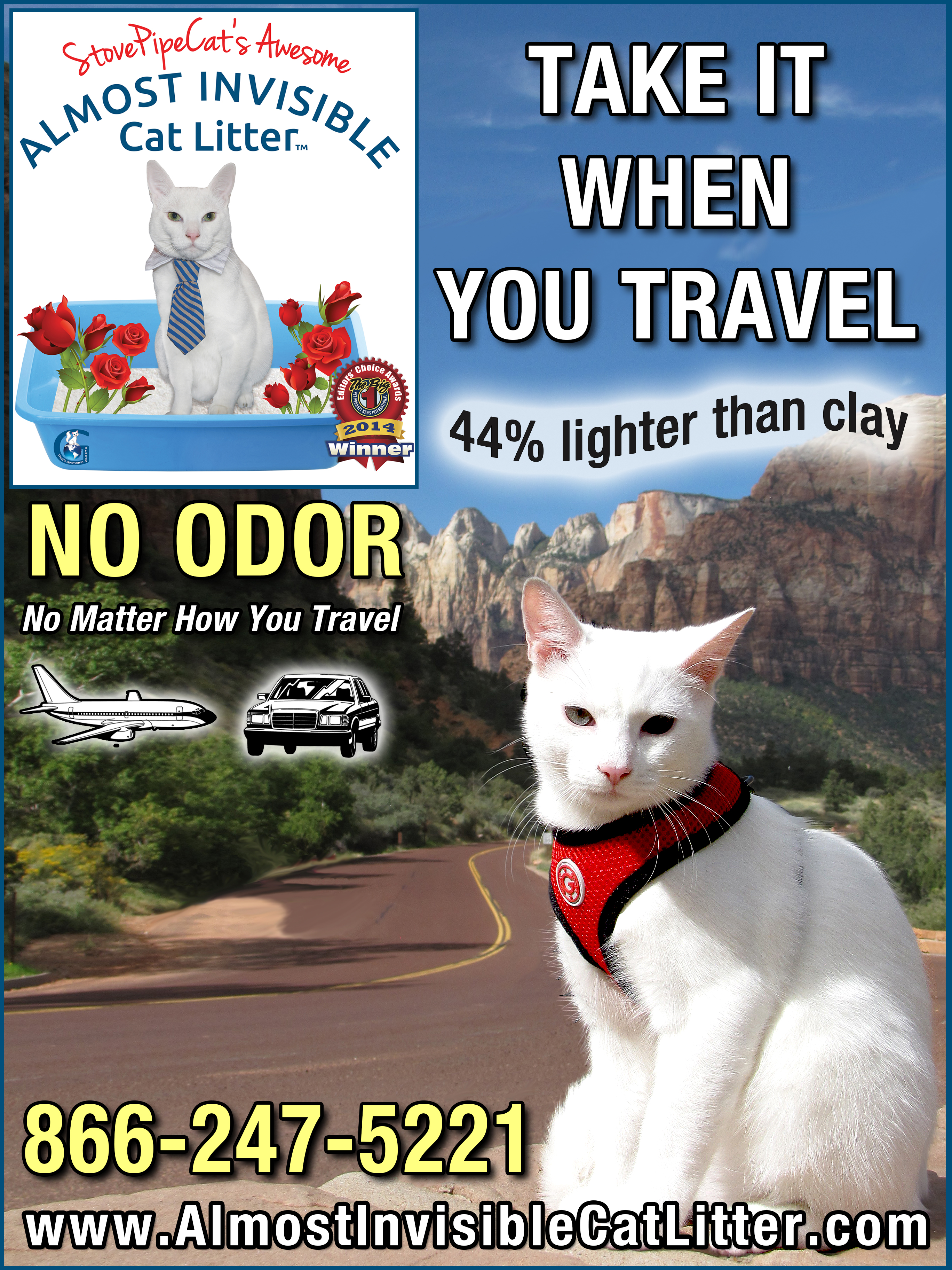 Weight: Almost Invisible Cat Litter is 44% lighter than clay and picking up a used tray is much easier than clay. Our new 9 pound bags have a built-in handle that does not break, making carrying our bags much easier.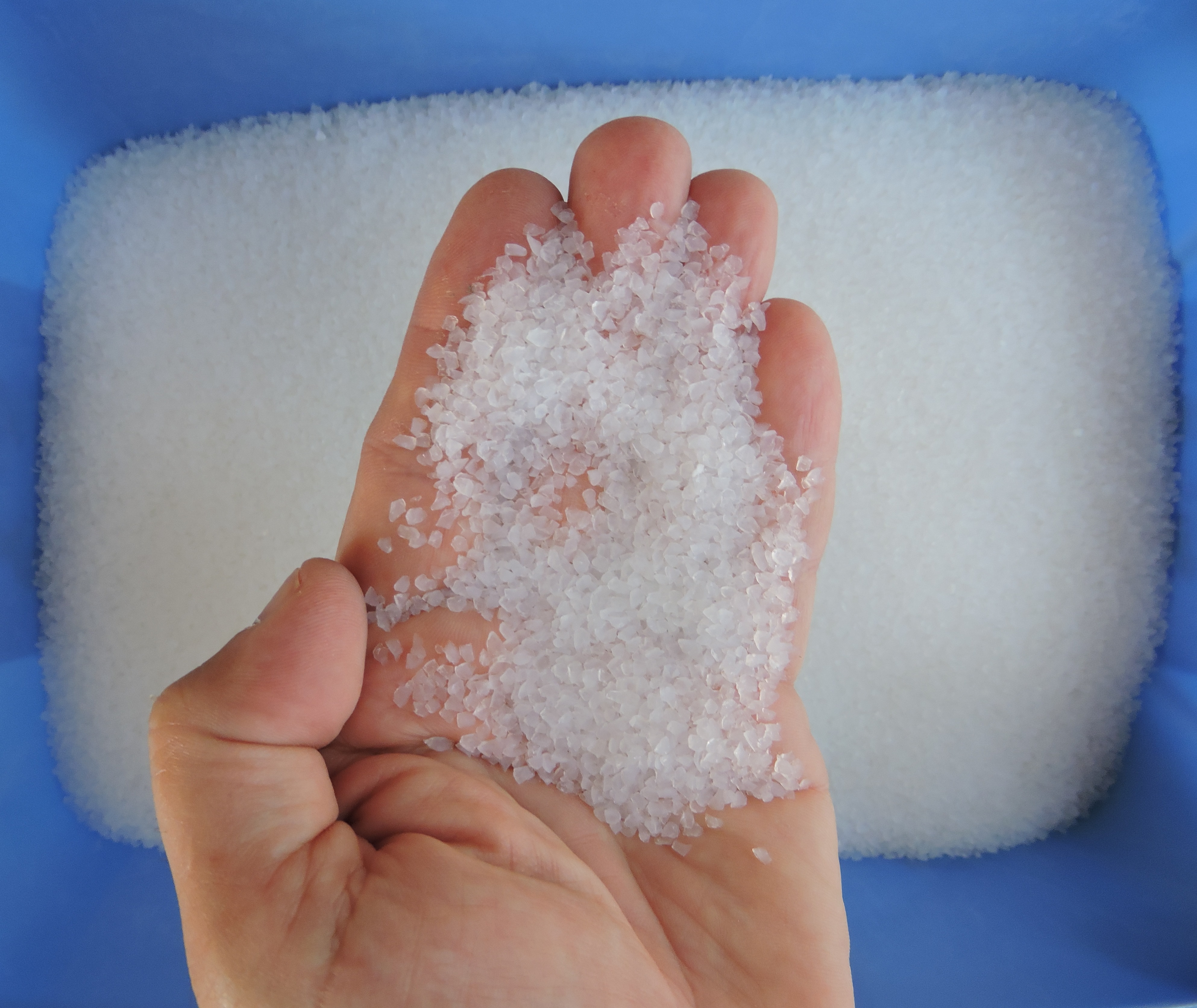 Unique Particle Size: Almost Invisble Cat Litter is totally unscented and has a unique particle size, shape and texture that is quite similar to sand. It proximates the exact type of material that a feline in the wild would use as litter. When your cat steps on a tray of Almost Invisible Cat litter, it feels natural and instinctive for the cat to use it.
Acceptance Rate: Based on our sales experience over our first 18 months of sales, more than 85% of all cats under 10 years of age will use and accept almost Invisible Cat Litter, including cats that never tried a Silica-Gel based product previously.
Material Consistency: The size, shape and texture of each Almost Invisible Cat Litter Granule will not change over time even with usage. Cats will continue to use Almost Invisible Cat Litter for extended time periods since the size, shape and texture of litter material does not change after use.
Cost Effectiveness: Almost Invisible Cat Litter has a monthly cost of use of under$10.00 per cat per month. The average consumer spends about $14.33 per cat per month on inferior cat litters.
Non Toxic and Biodegradable: Almost Invisible Cat Litter holds the Feline Wellness Magazine Stamp of Approval. Cats occasionally lick litter particles, especially when it is new. Even if it is swallowed, Almost Invisible Cat Litter is totally Non-Toxic and will not clump or block intestines.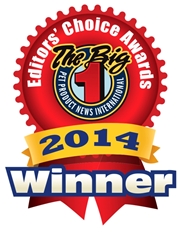 Almost Invisible Cat Litter received Pet Product News International's 2014 Editors Choice Award Winner in the prestigious Cat Litter Litter Category!
CHECK OUT OUR CONSUMER REVIEWS:
https://antiickypoo.com/almost-invisible-cat-litter-15-pounds/#ProductReviews
https://antiickypoo.com/almost-invisible-cat-litter-30-pounds-two-15-lb-bags-in-one-box/#ProductReviews
NEW 9 POUND SELF STANDING BAG WITH BUILT-IN HANDLE THAT DOES NOT BREAK

Four new 9 pound bags of Almost Invisble Cat Litter (36 pounds) shipped right to your door