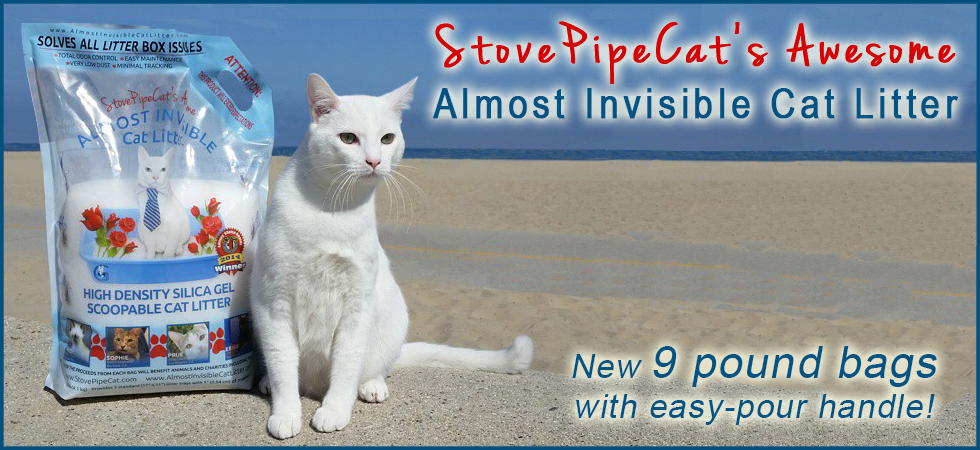 GUARANTEE: Your initial purchase of a 9 pound bag has a full satisfaction guarantee. If you are not satisfied for any reason, let us know and we will refund your purchase, less $7.77 for shipping costs. As of December 2015, we have only had 3 requests for refunds in 22 months of selling Almost Invisible Cat Litter.
SAFTEY: Almost Invisible Cat Litter is inert, indurated, NON-TOXIC and TOTALLY SAFE for you and your cats. It is made from amorphous silica gel which is not significantly different than sand and has no known health effects. Almost Invisible Cat Litter holds the 2015 Feline Wellness Magazine Stamp of Approval. Our product has very low dust and should not be confused with the cat litters made from crystalline silica. These litter products known as "crystal litters" are very dusty and have been link to harmful health issues including sillicosis. Again, ALMOST INVISIBLE CAT LITTER IS TOTALLY SAFE.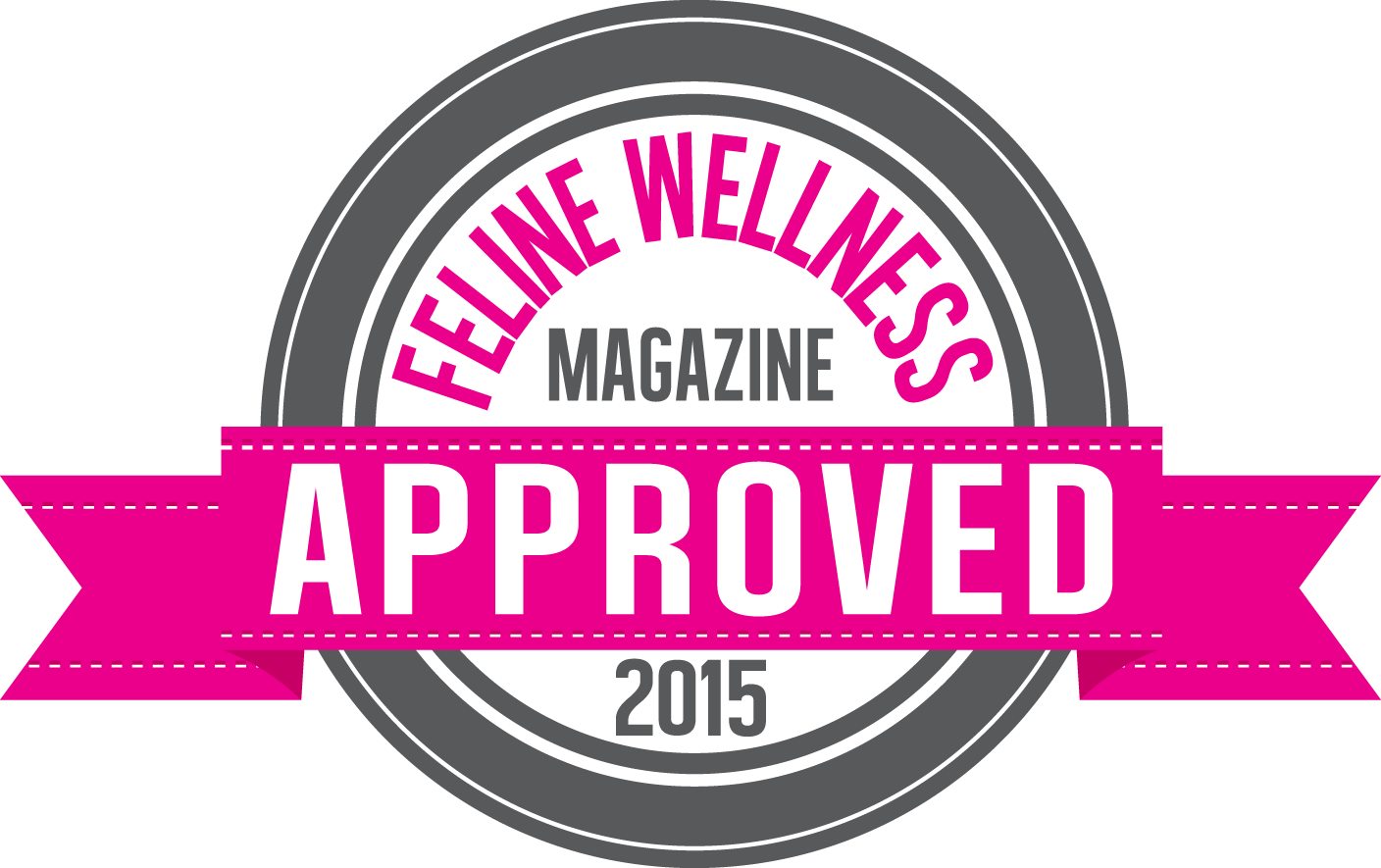 PACKAGE SIZE: Almost Invisible Cat Litter are packaged in self standing, half transparent 9 pound bags with very strong built-in handles that makes lifting, carrying and pouring out the cat litter quite easy.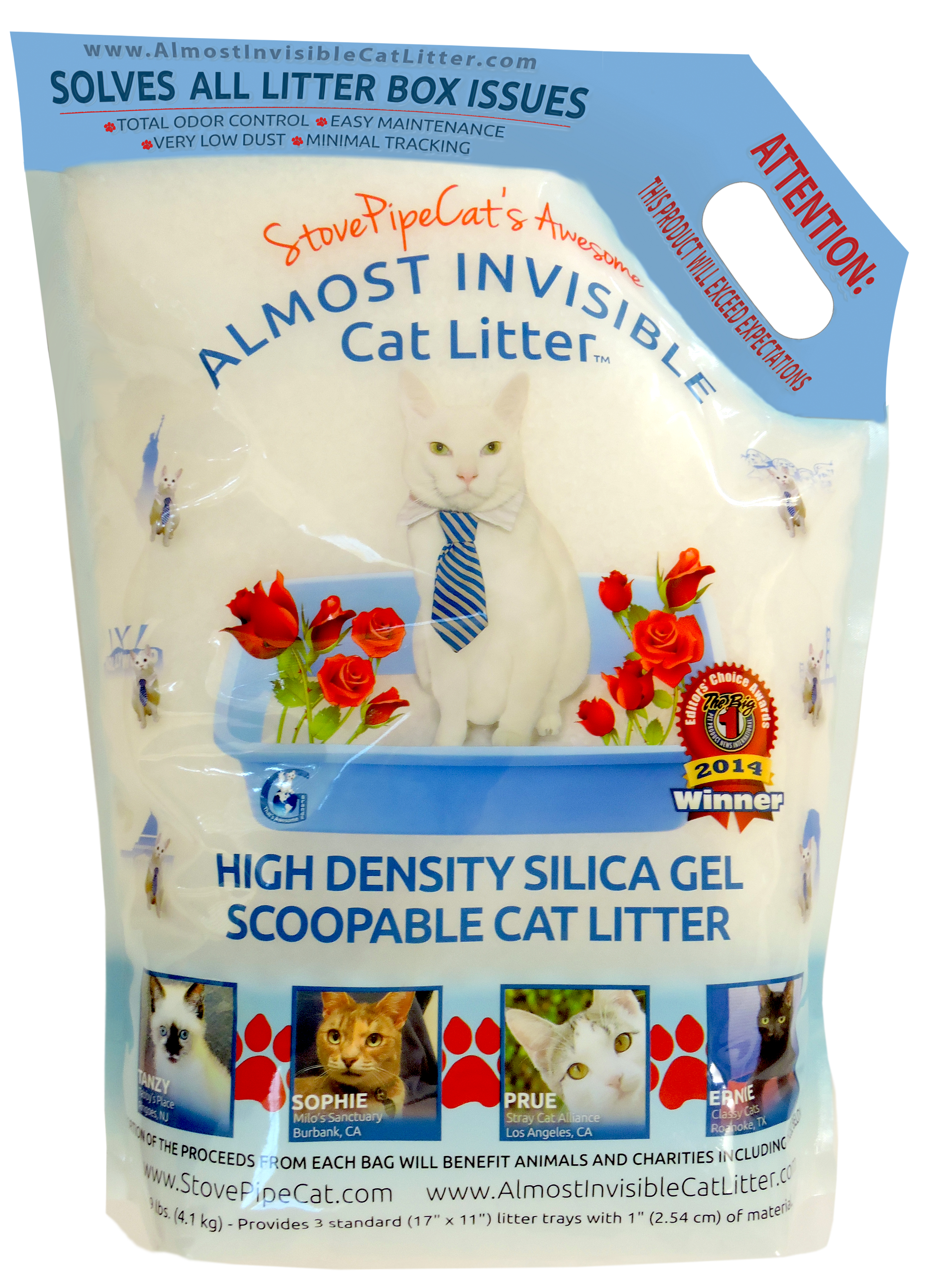 DIRECTIONS FOR USE: Pour out enough litter that your cat(s) do not struggle to bury solids or leave exposed areas of your litter tray after burying. Many people use as little as 1" of material with great succcess. Scoop the solids 1 or 2 times daily and thoroughly stir your litter pan daily. The more thoroughly and often you stir the longer our totally odor free cat litter will last. When all of the litter turns dark yellow, it still will not smell, but the color change serves as a warning that the effectiveness is near the end. Often, you will start smelling amonia a day or two before the urine smell is noticeable. You will get 10 - 12 weeks of litter for one cat or 3 to 4 weeks of use with 4 cats, etc. when your litter box is properly maintained. In humid areas, especially during summer months, performance can be impacted, but our product will still control odor and last longer than any other litter product.
TIPS FOR INTRODUCING OUR ALMOST INVISIBLE LITTER TO YOUR CATS: Do not immediately remove all of your old litter and force your your cats to switch. Put an additional tray containing Almost Invisible Cat Litter in the same room or area as your exisiting litter trays, preferably in the same spot and wait for the cats to switch on their own. Most cats make the switch within 2 days. A few cats will take about a week. If your cat has not switched within 1 week, put the old litter on top of the Almost Invisible cat litter and let your cat use that tray for one week. After that week, remove the old litter.
ORDER TIME: All orders are shipped within 24 hours of receipt, except for weekends.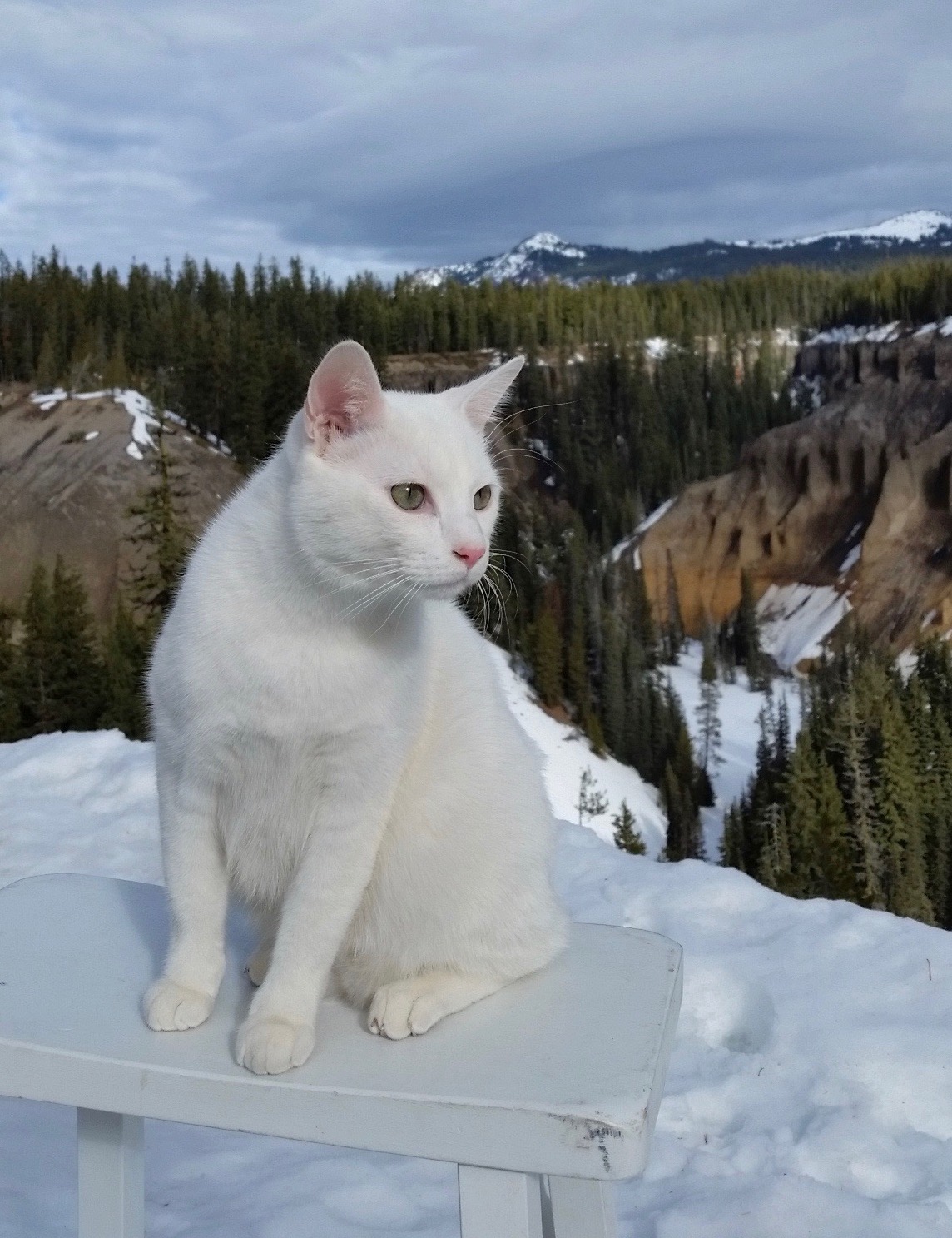 OUR FEARLESS LEADER: Follow the adventures of StovePipeCat a.k.a StovePipe The Traveling Cat on Facebook and Instagram.
StovePipe occasionally offers coupons and special deals here.
https://www.instagram.com/stovepipe_the_traveling_cat
https://www.facebook.com/StovepipeTheTravelingCat
THE EXPERT OPINION: Almost Invisible Cat Litter is the Pet Product News International's 2014 Editors Choice Award Winner in the prestigious Cat Litter Litter Category.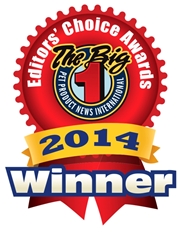 Almost Invisible Cat Litter is manufactured and distributed by G That's Awesome Brands.